So this No Op Shop is gonna be out of the game.
I found another GWI for parts.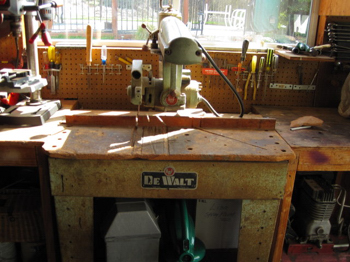 I'll get my rotor back, try new bearings, and if I can't get it smooth I'll pull what I need off of this saw to put my hot rod to work.
Here's an older photo of it waiting for its rotor: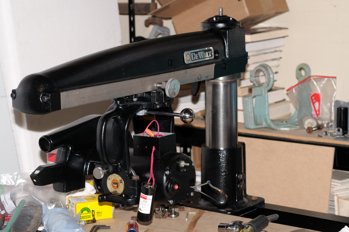 Since then I've added new hardware in the locations you see rusted hardware. With the motor back together and some shim washers she should be formidable. When this thing is locked it doesn't move at all.
I plan to build a Mr Sawdust "sub" table and bolt it to the bottom of the table between the table and the legs to provide stability and resist deflection.
Click on the images to see larger versions.